The Shah Deniz gas and condensate development project has continued to progress according to schedule since the beginning of 2006.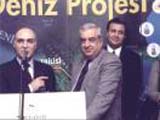 Stage 1 construction is currently 93% complete overall, AzerTAg informs.
During the first quarter of 2006 the project spent $288 million of the $865 million planned 2006 capital expenditure budget.