The German-Azerbaijani Fund (GAF) completed the assimilation of the 2.6m euros second tranche of the GSF.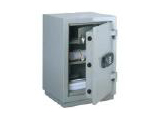 Natik Abdullayev, the head of the Baku Office of the GAF, said that the third tranche might be approved next year. However, its approval might be possible earlier in case of successful implementation of projects, linked with the signing of an intergovernmental financial agreement on cooperation between the German and Azerbaijani governments.
"The Finance Ministry is probable to sign an agreement on the approval of the third tranche without additional authorities, as its period has not expired. In this case the last tranche will be registered as a supplement to the contract, which stipulates a next rise of financing," Abdullayev noted.  Earlier the Finance Ministry gained an authorization for signing GAF-1 and GAF-2.
GAF-3 will comprise 5m euros. GAF-4 will allocate 15M euros, while the credit might be approved in the fork of quasi-commercial form.
This year GAF funds comprised 9.2m euros, 0.5m euros of the funds will be formed at the expense of the interests to be paid by the partner-banks of the Fund. The GAF's agents number 6 - Azerdemiryolbank, Bank of Baku, Parabank, Unibank and Respublika Bank.
GAF is financed at the expense of the KfW credits, which allocated a total of 8.7m euro (5.1m euros and 3.6m euros).