Yesterday Rino Harnish- ambassador of USA in our country and Jeffrey Li-vice director of International Development Agency (USAID) met with Ismat Abbasov-Minister of Agriculture.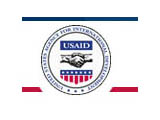 The information is given to APA from press service of the Ministry of Agriculture (MA). In the meeting matters of cooperation in agrarian field between Azerbaijan and USA were discussed. I.Abbasov stated that, Azerbaijan nation highly appreciate the struggle of USA against terrorism and separatism and policy directed to economical development of other countries, its support in ensuring territorial integrity of Azerbaijan.
Minister gave information about humanitarian aids of USAID to our country, programs and projects held in the fields of decreasing poverty, social enlightening and agrarian field. He stressed that taking into consideration the offers and information of MA in the planning future project may be useful.
R.Harnish touched agrarian relations between the countries, and talked about the importance of realized projects. He stated that, after Azerbaijan becomes a member of Worldwide Trade Organization more favorable situation will be formed for the cooperation.
Ambassador stated that, currently 2 programs having total amount of 27 million dollars are being held in agrarian field in Azerbaijan.