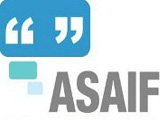 Community of Azerbaijani students studying in the UK is one of the largest youth population representing the country. Thus they are more frequently confronted with questions about Azerbaijan. On the thirteenth of November a group of Azerbaijani students in Manchester will organize cultural evening at the International Society, charity organization uniting more the 3500 international students from 111 different countries.
According to the Azerbaijani Students and Alumni International Forum, the night is dedicated to the rich heritage of Azerbaijan, its music, dances, cuisine, nature and  history. It will take off around 19.00 and will last for two hours. During the event guests will learn more about Azerbaijan, will taste some delicious Azerbaijani dishes and sweets, will get a chance to learn Azerbaijani traditional dances and win a prize. 
Around twenty Azerbaijani students have come together to take on the organization of the event and many more are awaited to arrive on the event date from Liverpool, Newcastle, Coventry, Norwich, York, Southampton and other cities. The night is co-organized together with the Azerbaijani Students and Alumni International Forum (ASAIF) and The European Azerbaijan Society (TEAS).
This event also marks the establishment of the first Azerbaijani Society in Manchester. The society has already been registered and will be publicized at the event for the first time. Through this event Azerbaijani students aim to spread the word about Azerbaijan and its people and integrate with different nationalities from all over the world.
/Today.Az/