Blood collecting ceremony for meeting demands of patients sick with thalassemia held in Ali-Bayramli at the initiative of the Heydar Aliyev Foundation and Caucasus Muslims Office.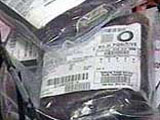 Society vice-president of the patients sick with thalassemia Rauf Muradov told Mil-Mughan bureau of APA that before those analogical measures have been held in Salyan and Neftchala regions.
As a result of blood collection ceremony in 31 regions last year, 2574 donors gave blood.
"The process is implemented under the control of Republican Blood Transfusion Institute specialties. We agree all the measures with the Ministry of Health, and consider that in this way we will be able to meet the demands of patients sick with thalassemia at least 50 percent." Rauf Muradov said analogical actions will be held in north and south regions of the country.