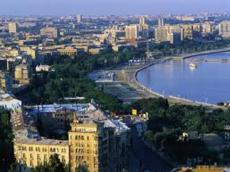 United Nations Special Rapporteur Anand Grover will visit Azerbaijan from 16 to 23 May 2012 to assess issues related to the realization of the right to health in the country, including specific human rights dimensions of health financing, tuberculosis (TB), and health care in prisons and detention centres.
"I will particularly examine the interaction between the right to health and TB prevention, treatment and care in the country, where TB is a major health problem and rates of multiple drug resistant strains are among the highest in Europe," Mr. Grover said, announcing the first mission to Azerbaijan by an independent expert charged by the UN Human Rights Council to monitor the implementation of the right of everyone to the enjoyment of the highest attainable standard of physical and mental health.
"TB is a key issue for both public health and human rights in Azerbaijan. People's vulnerability to TB and their access to diagnosis, treatment and care are all intrinsically linked to their ability to exercise their human rights" the independent expert said. "Critical issues such as stigma and discrimination should be on the top of the agenda, if there is any fair chance to curb the TB spread".
Mr. Grover, who visits Azerbaijan at the invitation of the Government, will meet with Government officials, members of Parliament, international community, medical practitioners, as well as with civil society representatives.
The UN Special Rapporteur will share his preliminary conclusions on the visit at a press conference on Wednesday 23 May at 09:30, at the Hyatt Regency, Baku (Shamaxi Room).
/Today.Az/