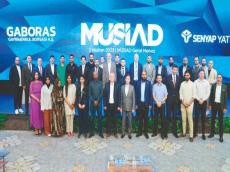 By Mesude Demirhan
After the elections, many investment requests started to come to Turkiye. With the invitation of the Real Estate Exchange (GABORAS), the Support Muslim Business Forum (SMBF), one of the UK's business organizations, came to Istanbul with 30 investors. Investors from London are holding bilateral talks for an initial investment of $1bn in many sectors from real estate to energy, from health to tourism and hotel management. Foreign investors will stay in Istanbul for 1 week to evaluate the opportunities in Turkiye.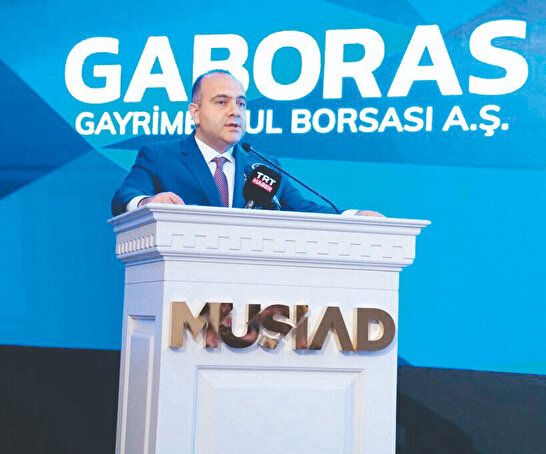 We will support investors
Ruhi Konak, Deputy General Manager of GABORAS, stated that they received their first investment request from London after the elections.
"We are talking about investment opportunities in Turkiye. In the first place, they plan to invest $1bn in many fields from energy to agriculture, tourism and real estate. We will also support our investors," he said.
It's turn in Germany
Stating that Turkiye needs more foreign investors, Konak said, "Investors are coming especially for clean energy sources such as wind and solar energy. We, as GABORAS, will support the investors in this regard. As a transaction, an investment of $1bn came at the first stage. This is the beginning. There is great interest in Turkiye. We are in cooperation with England first and then with Germany. We will invite investors from Germany in the coming days."
There is a safe environment
Stating that GABORAS has a great potential for foreign investors who want to invest in Turkiye, Ruhi Konak stated that the platform has become attractive for investors with its easy use and technical infrastructure based on security elements.
"We will make Turkiye the center of the world real estate market and financing. Turkiye has become a favorite of foreign investors in recent years. For this reason, many real estate companies focused on foreign investors began to emerge. However, foreign investors need a reliable environment to organize their investments in Turkiye. GABORAS offers great opportunities to foreign investors with its structure that can serve the whole of Turkiye, its being a secure platform, and solution partnerships it has realized in the country and abroad.
They look at it as 'we should definitely invest in Turkiye'
SENYAP Chairman of the Board, Hikmet Kose, said that after the election, there was a very serious capital inflow to invest from abroad to Turkey. "They are looking for a place to invest in 'capitals, where to invest,' Kose said. They say, 'We must invest in Turkey'. Currently, the most investment demand comes from Europe. Since Turkiye is the closest and most ready market, there is a serious demand. They took action immediately after the election," he said.