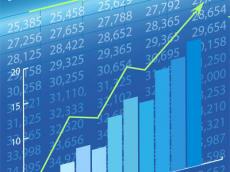 By  Trend
Economic activity in Kazakhstan has kept the growth dynamics, including due to favorable effect of the oil market, Chairman of the National Bank of Kazakhstan Daniyar Akishev said at a briefing in Almaty, Zakon.kz reported.
The short-term economic indicator in January-April 2018 was 5 percent in annual terms, Akishev said.
Akishev stressed that the mining and manufacturing industries, the sectors of communications and trade made a positive contribution to the growth along with the improving growth dynamics in agriculture.
The growth of investments in fixed assets for January-April 2018 was 28.9 percent, he added.
"Monetary conditions are still at a neutral level. However, the remaining risks, which will limit the rate of inflation reduction until the end of 2018 and in 2019, restrict the National Bank to further reduce the base rate this year," Akishev said.
He noted that the monetary conditions can be toughened in the future with a view to manage inflation expectations and further reduce them.