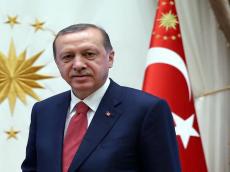 By  Trend
The United States will not benefit from withdrawing from the nuclear deal with Iran, Turkish President Recep Tayyip Erdogan said.
Erdogan emphasized that international agreements cannot be breached and one cannot withdraw from them at any time, Turkish media reported May 9.
"The US refusal of the nuclear deal with Iran shows that Washington was not sincere with regards to the deal," Erdogan said.
On May 8, US President Donald Trump announced that the US withdraws from the agreement with Iran on the nuclear program reached by the six international mediators (Russia, the United States, Britain, China, France, Germany) back in 2015.
Trump further announced about restoration of all sanctions, the effect of which was suspended following the deal.