A joint session of the leadership of the Musavat party and the party commission on education was held on February 8.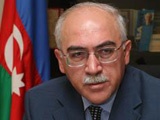 According to Day.Az, the session participants discussed a draft law "On Education". Chairman of the Musavat Party Isa Gambar noted that the development and progress of each community is mainly connected with education.
He said Musavat always attached special importance to this issue. The system of tests was applied in period of party's ruling in the country and the Law "On education", adopted at that time, allowed the staff to elect heads of high and secondary schools.
In the next years the party worked out an educational concept, which was further presented to the community in the last 1990s. Democratic education, its release from the concepts of Soviet educational system and transformation into a component of progressive Western and European educational system were the basis of the concept.
Isa Gambar noted that the community has been expecting the draft new law "On education" with great impatient. Unfortunately, the hopes were not justified, he said. The said draft law is a step back as compared to the previous one. The draft law has been discussed in the Commission of the Party for Education and the deputy group of the Musavat party put forward definite proposals.
Rafiq Ismayil, chairman of the party commission, agreed that the draft law is a real step behind. According to him, the law is not democratic and enables the executive powers to interfere with the educational process.
Members of the Party Divan Vurgun Eyub, Almaz Aligyzy, Gabil Guseynly, commission members Dilshad Nagiyeva, Malakhat Murshudlu and Alovsat Rajabli presented their proposals.
The discussions were rounded off by Isa Gambar. He stated that the draft law does not contain regulation on the social status of teachers. Today, wages to teachers should be raised at three by three times.
"Why should a professor gain less that a deputy", the Musavat chairman said.
A work group for development of a draft document with proposals and claims to the Law "On education" has been created at the end of the session.
/Day.Az/