The demand raised in the meeting of the PACE Committee on Equal Opportunities for Women and Men about increasing the number of women in the parliaments of South Caucasian countries by 15% in 2010 and by 30% in 2020 caused dissatisfaction.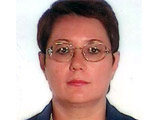 The parliamentarian participated in the meeting of the committee Elmira Akhundova considered it impossible.
"I tried to explain them that it is impossible, because we have no proportional election system and quota. We can not make a voter vote for women among the candidates. This is the violation of human rights. The CE can only advise it. They agreed with me and removed the percentage indicators. The document notes that the number of women in the parliament should be increased taking into account the advice of the CE in 2004," she said.
The parliamentarian said that no parliament in Europe, except in the Netherlands and Norway is represented by such number of women.
"This indicator reached 31-40% in Scandinavian countries. I would like that the number of women in our parliament to be 50%. But this is not possible," she said, APA reports.