"Defense ministers of the countries transited to NATO standards are civilians. We do not know how it is going to be here.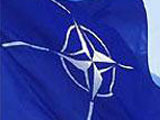 "It is in president's authority. Besides, Azerbaijan is a country at war," said Ministry of Defense information service Chief, Colonel Ramiz Melikov.
He told APA that Armed Forces Headquarters will have the main authorities after the defense minister is civilian.
Headquarters will deal with mobilization, military equipment and alertness of Armed Forces.
Military Naval Forces, Military Air Forces and Air Defense Forces will remain under the Ministry of Defense.