UNESCO delegation is going to visit Azerbaijan on December 13-17 to discuss implementation of procedures mentioned in the Memorandum of Mutual Understanding signed between the Education Ministry of Azerbaijan and UNESCO.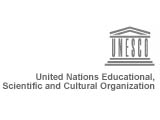 The delegation consists out of director of UNESCO Department of Higher Education and Planning Mirasgar Huseyn, director of department for reforms, innovations and quality of education Stameka Uvalik-Trumbik, director of department for technical schooling Mohan Perera, head of the UNESCO representation in Moscow Badarch Dendev and specialist of the representation Gvand Gol Chnag.
The working groups of the Education Ministry and UNESCO will discuss detailed cooperation program on the priorities in the field of developing education in Azerbaijan. The priorities such as initial teachers training, increasing teachers' professionalism and facilatition of trainings for teachers will be in the focus of the upcoming visit.
The delegation is expected to conduct meetings with the head of Milli Majlis permanent commission on science and education, Education Minister and directors of different departments of the Ministry, administration of Institute for Education Problems and Azerbaijan Teachers Institute. The Ministry has already dawn up program to be fulfilled in co-operation with UNESCO in the framework of the memorandum. The program will be submitted to the experts during the visit of the delegation.
APA