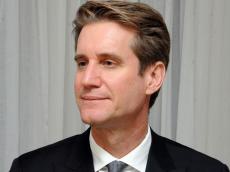 By Azernews
By Kamila Aliyeva
It is a mistake for mediators of any international conflict to claim reflexively that there is no military solution to a military-political dispute, Matthew Bryza, former U.S. ambassador to Azerbaijan and former co-chair of the OSCE Minsk Group, told Trend on July 5.
Bryza was commenting on the recent aggravation of the situation on the line of contact between Azerbaijani and Armenian troops in Azerbaijan's Nagorno-Karabakh region occupied by Armenia.
"Military factors play a key role in shaping the political factors that must ultimately be agreed to resolve such a conflict and should always be taken into account by mediators," he said. "In diplomacy, military force and political dialogue are often inextricably linked. As the great Prussian strategist Carl von Clausewitz taught the world, war is the continuation of politics by other means."
"As is usually the case in exchanges of fire along the line of contact, it is difficult to determine who exactly provoked this latest shooting and who shot first," he said.
Bryza further voiced regret that the statement by the OSCE Minsk Group's Co-Chairs sheds no light on the situation. "It sounds like the typical, anodyne condemnation of violence that could apply to any conflict anywhere in the world under international mediation," Bryza said.
The armed forces of Armenia violated ceasefire on July 4, and using 82-mm and 120-mm mortars and grenade launchers, shelled Azerbaijani positions and territories where the civilian population lives, namely the Alkhanli village of the country's Fuzuli district, thereby grossly violating the requirements of international law.
As a result of this provocation, the residents of the village Sahiba Guliyeva, 50, and Zakhra Guliyeva, 2, were killed. The prosecutor's office of Azerbaijan's Fizuli district has already initiated a criminal case over Armenia's provocative actions on the contact line.
Following the incident, the OSCE Minsk Group co-chairs issued a declarative statement and called on the sides to cease military action.
"Violence only begets further violence and accomplishes nothing. The only responsible and humane way to resolve this long-standing conflict is for the sides to return to the negotiation table in good faith," said the statement," the statement said.
The conflict between the two South Caucasus countries began in 1988 when Armenia made territorial claims against Azerbaijan. As a result of the ensuing war, in 1992 Armenian armed forces occupied 20 percent of Azerbaijan, including the Nagorno-Karabakh region and seven surrounding districts.
The 1994 ceasefire agreement was followed by peace negotiations. Armenia has not yet implemented four UN Security Council resolutions on withdrawal of its armed forces from the Nagorno-Karabakh and the surrounding districts.