What are the recent trends regarding Turkish investments in Georgia and Azerbaijan? Does geographical and cultural proximity present a particular advantage for Turkish investors? Recent figures show that Turkey has the firm intention to assert itself as a serious investor in the Caucasus with the aim of diversifying its investments in sectors other than energy.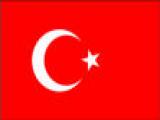 Turkey is Georgia's second largest trade partner. Turkish exports, 27% of Georgia's total imports, increased from $68 million in 1995 to $131 million in 2000. Nutritional products constitute a majority of Turkish exports to Georgia while automobile spare parts, machinery, and furniture follow; it seems there has not been many changes in the composition of export items. Russia became Georgia's second trade partner after the Russian crisis in 1998 and cheap and large quantities of Russian products to Georgia decreased the competitiveness of Turkish exports. With regard to direct investments, the National Bank of Georgia indicated that Turkish foreign investment stock between 1997 and 2005 reached $175 million.
However, Turkish investments are not the leading ones in Georgia; American and British foreign investments are the two important foreign investment sources with their volumes being far higher than those of Turkey. It seems that Turkey cannot exploit its geographical advantage perfectly.
In 2004, Turkish direct investments reached $30 million, which was 23% of total foreign investments in Georgia. A majority of these investments went to telecommunication, manufacturing, harbor management, glass packaging, and water bottling sectors. Turkish investments are limited in the construction sector with Turkish contractors having recent contracts amounting $88 million.
Latest trade negotiations, which included such issues as customs, direct investment, taxation, technical collaboration, and commercial conflicts, however, are promising; Turkey is planning to invest $5 billion in Georgia in the form of direct investment, exports, imports, and project funding. Turkey is interested in especially energy, agriculture, and construction fields on which it has national expertise.
Important Turkish and Turkish-affiliated firms in Georgia are Mina Joint Stock Company, Geocell, Sener Arda Group, Delta Petroleum Company, and construction companies of Baytur, Borova, Burc, Ustay, and Zafer.
In sum, similar to other CIS countries, foreign investment in Georgia is targeted at extracting and transporting natural resources and privatizing some state-owned enterprises. The largest foreign investments were made in 2003-2004, and mostly attributable to the construction of the Baku-Supsa and Baku-Ceyhan oil pipelines. However, these areas do not contribute much to national production, employment, and economic activity. Foreign investments towards other areas especially manufacturing sector would more increase economic activity, offer employment opportunities, and stimulate other sectors.
Turkey's trade and investment ties with Azerbaijan are closer than those with other Caucasian countries. Turkey is among the leading investors in Azerbaijan with an $8.7 billion of investment volume and a 15% economic share. Turkey is the third largest source of Azeri imports after the U.S. and U.K. Whereas other leading investment countries generally engage in petroleum-related investments, Turkey's investments are focusing on other sectors as well.
So far, 1,267 Turkish firms have been registered in Azerbaijan; but currently half of these firms are active. Between 1994 and 1999, Turkey's share in direct investment, similar to that of the U.K., in Azerbaijan was 15% (ranked second) whereas the economic share of the U.S. was 28%. As of 2005, Turkey's share in direct investment in Azerbaijan increased to 36% with a volume of $1.5 billion out of total $4.1 billion.
Turkish firms today are operating in many sectors in Azerbaijan like oil, telecommunication, food, banking, insurance, construction, textile, automobile, transportation, chemicals, iron, steel, energy, education, media, marketing, and bakeries. This high diversity of investments stimulates economic activity by creating employment, transferring know-how, and modernizing the industries.
Some important Turkish investment firms are Turkish National Petroleum Company, Turkcell (GSM sector), Azersun (various sectors), Anadolu Holding (beverage sector), Koc Holding (retailer, automobile, banking), Teletas (communication), and contracting firms of Atilla Dogan, Borova, Ekpar, Enka, Tekfen, Tepe, Yucelen, and Zafer. However, recent trends show that contracting firms' share is decreasing due to economic and political instability.
In conclusion, Turkey has national advantages and expertise in construction, textile, tourism, and agriculture sectors, and is relatively good in the service sector (banking and finance, exporting, marketing, and real estate) as well.
Analyzing export and direct investment items, we see that Turkey cannot exploit its national advantages well in Georgia but can in Azerbaijan; Georgia cannot benefit from its close proximity to these resources. For example, when we consider Turkey's expertise in the construction sector both in the domestic and foreign markets, it is interesting to see such a low Turkish foreign investment volume in the Georgia.
In a recent speech, Turkish Foreign Trade Minister Mr. Kursad Tuzmen declared that Turkey is willing to increase its investment volume in the construction sector in Georgia to $350 million. Future business prospects between Georgia and Turkey would be as follows: Turkey, having a large agriculture sector, can use this knowledge in the Georgian agriculture sector especially in areas like processing, packaging, and exporting agricultural products and Georgia can improve. The textile industry, Turkey's key competitive sector, can also play an important role in the development of Georgian textiles and the leather sector. In addition, there is a potential for joint production related to small-sized vehicles such as trucks and minibuses. Regarding the service sector, Roman Gotsiridze, president of the National Bank, indicated future prospects that Turkish investments can improve in Georgia, such as banking, telecommunication, and tourism.
Turkey, however, is effectively exploiting its competitive advantages, thanks to geographical and cultural proximity, in Azerbaijan as evidenced by its leading position in non-petroleum sectors. Azerbaijan's efforts in renovating its industries depend in part on learning from foreign investors through collaboration and transferring know-how. When we think of the leading position of Turkish investments in areas other than oil, Azeri firms can learn from and collaborate with modern and sophisticated Turkish firms. In exchange, Turkish firms can get further business opportunities in the Azeri market. In this regard, Turkish firms have some advantages compared to their rivals especially from Russia and Iran. Turkey has cultural proximity, market knowledge and experience in Azerbaijan.
Turkey is more experienced than Russia and Iran in the construction, textile, food, telecommunication, banking, and agriculture sectors. These advantages, if used correctly and ethically, can open further doors to Turkish firms in the Azeri markets. One caveat is that some Turkish firms are infamous for their bad quality and unethical business behaviors. This may hurt the Turkish image and may lead to an overall negative perception towards Turkish firms both in Azeri and other surrounding markets.
By Serkan Yalcin, Texas A&M International University in Texas, U.S.A.
/www.caucaz.com/