In the framework of the presidential decree "On improvement of the transport system in Baku for 2006-2007" the city executive power is charged with the task to perform planning of streets, roads and other transport infrastructure during implementation of measures on city–planning.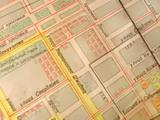 Besides, together with the Transport Ministry of Azerbaijan they should prepare the city transport system development scheme till 2030 during six months, Trend reports.
Relevant bodies are entrusted to strengthen penalties for road traffic violations and prepare proposals on improvement of fine payment mechanisms for such actions.
Establishing special parking places for cars which violated the parking rules and purchasing of special machinery for evacuation of these cars is supposed to be made during two months. For the heavy vehicles with the carrying capacity over 5 tons (except for special ones and the survival equipment) the entry into the city centre is restricted from 08.00 a.m. till 21.00 p.m. Improvement of the passenger buses routes and determining of the public transport stops is also supposed. Micro-buses are to be replaced by large buses for carriage of passengers. Special taxi-stands will be made.
Under the directives, all roads in Baku city centre which are in bad conditions must be repaired and illuminated by August 2006. Construction which leads to narrowing of the carriageway and sidewalks is banned. Building of objects without parking places for the motor transport is also banned.
Construction of the new belt road mainline from the south-western part of the Apsheron peninsular to the south-eastern part and 8-12–lane highway till the Baku airport are also supposed. The Baku districts executive authorities are instructed to allot land plots for building garages and parking places to private companies.