Head of Iran's Cultural Heritage, Handicrafts and Tourism Organization Hamid Baqaei says he favors visa-free travels to Iran for Islamic countries and neighboring states.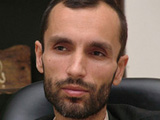 "Generally, President [Mahmoud Ahmadinejad] follows up the issue of visa elimination, but we favor general features of removing the visa requirement for Islamic nations and Iran's neighboring states," Fars news agency quoted Baqaei as saying on Tuesday.
The Iranian vice-president emphasized that lifting visa requirements is basically a measure aimed at expanding tourism so that tourists can visit countries more easily.
Baqaei also noted that elimination of any visa requirements should be initiated by the destination country.
The Iranian vice president went on to say that removing the visa obligation for travelers that visit Iran would boost the country's tourism industry.
Tourists from neighboring countries and Islamic states are normally family visitors and if tourist visa is eliminated, they would be definitely more willing to travel to Iran, he added.
In his very recent visit to Georgia, Iranian Foreign Minster Manouchehr Mottaki signed an agreement for visa-free travels between the two states.
Earlier in October, Mottaki announced the Iranian government's plans to lift visa requirements for citizens of neighboring countries.
He said that the Islamic Republic has already lifted visa requirements for Azerbaijani nationals and expects Baku to introduce a visa-free regime for Iranians soon.
/Press TV/