A top Iranian military official says the country produces highly efficient radar systems even capable of spotting very small targets.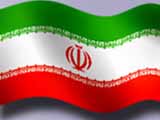 "VHF radars are 20cm in surface area, which means they can detect even a bird the size of an eagle", Brigadier General Mohammad-Hassan Mansourian was quoted by ISNA as saying on Tuesday.
He underlined Iran has reached self-sufficiency in production of land-based radar systems.
As for Moscow reneging on a deal to deliver the S300 missile air defense system to Iran, the top general said, "We purchased the system for our operational needs, but they haven't delivered it to us."
He said local industries are trying to replace the S300 with similar home-made systems to meet domestic needs for that, adding "Good news will be announced in that regard."
The general underscored air defense batteries installed to protect the Bushehr nuclear power plant have been increased and improved.
"When fuel was being loaded (into the plant on Saturday), more air defense systems had already been moved in", he said
He said the necessary measures have been adopted to counter 'possible dangers' until the plant becomes fully operational.
He underlined the systems transferred to the Bushehr nuclear site are capable of reacting very quickly, and are used in the form of 'rapid reaction units.'
/Press TV/