"We are ready for dialogue," asked about the problem of amount of the rental payment of Gebele Radar Station Russian ambassador to Azerbaijan Vasili Istratov told journalists.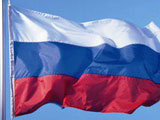 He said that the amount of rental payment and the period of agreement are shown in the contract signed between the two countries and international law should be observed in this situation.
"If Azerbaijani side has any question, it should appeal to Russia. No official decision has been made concerning it in the parliament yet," he said, APA reports.