The meeting of the experts of Azerbaijan and EU on energy security is expected to happen in the first term of 2007.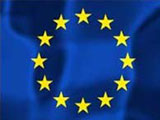 The issues concerning the place, role and presence of Azerbaijan in the energy projects will be discussed during the meeting, the press secretary of the EU Energy Commissioner Andris Piebalgs told the APA Europe bureau.
It should be noted that, the representative of European commission in Azerbaijan Adam Waddams told the APA that EU will implement the projects concerning Azerbaijan from the end of this year.
The first project will be about social-financial management, the second about energy sphere.