"Preliminary variant of the report on the missing persons in the South Caucasus is ready. This variant will be discussed in the assembly of the CE Committee on Migration, Refugees and Population," said Leo Platvoet, PACE Rapporteur on the Missing Persons in Armenia, Azerbaijan and Georgia.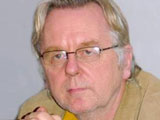 "I tried to approach the conflicts in the South Caucasus from the point of view of human rights. Recommendations on the increasing of the role of International Red Cross Committee in the South Caucasus, mostly in Nagorno Karabakh, Abkhazia and South Ossetia are reflected in the report," he told the APA.
Leo Platvoet said no remarks or proposals concerning the preliminary variant of the report have been made by Azerbaijan. PACE rapporteur said final variant of the report will be discussed in the spring session of the PACE in April.
Member of the Azerbaijani delegation to PACE Aydin Mirzazadeh told the APA that he got acquainted with the preliminary variant of Leo Platvoet's report in the assembly held in Paris on December 14.
"I said that it necessary to make three serious amendments to the document. Platvoet in his turn said that two of the amendments will be made and the other one will be thought over. I proposed either not to include the phrase "Nagorno Karabakh administration" in the document or to give it in quotation marks," he said.
Aydin Mirzazadeh said that from the Azerbaijani side parliamentarians Samad Seyidov, Gultekin Hajiyeva and Akram Abdullayev will participate in the discussion of the document.