The Azerbaijani government expanded a clampdown on independent media outlets on 24 November by taking the country's first and biggest independent broadcaster off the air.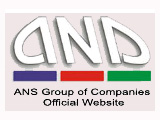 The same day, authorities evicted an influential opposition party, an independent information agency and two opposition-leaning dailies from their offices in the city center. Government critics say these moves were orchestrated by high-ranking officials to silence dissent.
Azerbaijan's most popular and 15-year-old privately owned broadcaster ANS TV was shut down on Friday after Azerbaijan's National Television and Radio Broadcasting Council (NTRBC) refused to extend its license. The Council cited as grounds for its decision violation of broadcasting regulations, failure to pay fines, and disregard for what it said was a previous "warning" from the regulator.
But, ANS TV leadership said the station had not received an official notification of the problem with its license, and authorities stopped the broadcasting without presenting the required court order.
"It was an unexpected move…We will restore our rights in the court…. We think that the president will soon interfere and end this confusion," one of the ANS TV founders said.
Founded in 1991 the ANS, which stands for Azerbaijan News Service, it is considered by many as the most professional and outspoken independent news source in Azerbaijan. According to the Council of Europe's assessment, ANS was the most politically independent electronic media source during the 2005 parliamentary elections.
The Azeri government controls the issuing of radio and television broadcast licenses through the NTRBC -- made up of nine members all appointed by the President. Independent media analysts in Baku argue that government authorities essentially created the NTRBC in 2003 to control broadcast media by selectively issuing licenses.
In mid October, the NTRBC announced that local radio stations rebroadcasting programmes from the BBC, Voice of America, and Radio Liberty/Radio Free Europe had to obtain a special broadcasting license. It said distributing any media produced by foreign owned outlets was "illegal" unless specifically licensed. The ban is to come into effect in January 2007. As an affiliate of RFE/RL FM, ANS TV had already been at the centre of this dispute.
"The National Council for Television and Radio is unfortunately under the control of political authorities, who want to restrict the influence of western media. Authorities want to stifle alternative information sources", said local human rights activist, Fuad Hasanov to Crisis Group.
In June, Azeri authorities launched a tax audit of ANS, which many experts saw already as being politically motivated. Tax authorities hit ANS TV recently with a $31,000 fine for various tax violations, which ANS TV leadership deny.
Besides ANS TV, almost all Azeri electronic media is reluctant to report on controversial issues, fearing official retribution, including the revocation of broadcast licenses. The channels appear to favor the ruling party's positions and often provide limited airtime for alternative viewpoints. A plurality of political views is not available to the public and opposition parties have restricted access to television. With ANS off the air there remains one state channel AzTV, the public television channel İTV and three private ones – Space TV, ATV and Lider TV. These last three are commonly believed to be under the government influence and owned by people close to the Aliyev family.
ANS TV has been waiting for renewal of its license since 2003. At a press conference immediately after the closure of the ANS TV on Friday, the ANS vice-president said that they had been applying for a new license for three years without success. "Each time we applied for the prolongation or extension of our license, the NTRBC chairman promised us that the issue was under consideration. He pledged to provide us with license either at the end of this year or at the beginning of next year."
Politics may not be the only factor behind the closure. There are speculations that financial motives may also have played a role. Several powerful figures in government, may want to change ANS's ownership and control the economically lucrative channel. According to ANS, the company paid $2 million in taxes in 2005.
RFE/RL Acting President Jeffrey N. Trimble called the closure of ANS "another blow to media freedom in Azerbaijan, which has already been under intense attack over the past few years."
In a statement, the head of the OSCE office in Baku criticized the authorities' actions against ANS. He said the OSCE is "deeply concerned about the closure and he was perplexed".
The U.S. Embassy in Baku called the decision not to renew the license of ANS a "severe blow to media freedom" that "calls into question the Azerbaijani government's commitment to democratic development and the freedom of speech."
Several hours following the ANS TV shut down, the Azeri authorities forcefully expulsed a leading opposition party "Azerbaijan Popular Front Party" (APFP), two opposition dailies "Azadlig" and "Bizim Yol" and an influential information agency "Turan" out of their office located in the city centre. The eviction came hours after a court ruled in favor of the country's State Property Committee, which had filed a suit claiming the bodies were occupying the premises illegally. Large number of police conducted the eviction and the property of the media sources were taken to buildings far from central Baku where the government says it is offering alternative office space.
Local opposition parties issued a statement saying they "sharply denounces these actions and demand an end to pressure and persecution against freedom of speech and the media."
In early October, two other major independent dailies in Azerbaijan, "Realniy Azerbaijan" and "Gundelik Azerbaijan" with a combined circulation of 38,000, suspended operations because of what they called "pressure and death threats directed at their employees."
An opposition journalist was sentenced to three years of imprisonment in October over the charges of "illegal possession and use of drugs", while human rights defenders and opposition activists said police prior to his arrest planted the drugs.
"The pressure on independent media is clearly the intentional policy of the Azeri authorities to be sure that there is no outspoken media left during the 2008 presidential elections. They want a silent election campaign to ensure the current president's victory…. So, they want to silent opponents from now on," the opposition Democrat Party activist Taliyat Aliyev told Crisis Group.
Numerous lawsuits are pending in Azerbaijani courts in which opposition journalists and papers face charges of libel against officials.
According to a local media watchdog group about 88% of the population in Baku and 93 percent of the population outside of the capital rely on television as their main source of information.
Figures published by the international media development organization Internews, shows that in 2005 Georgia had 68 regional television stations, Armenia 28 and Azerbaijan just only 11.
During the last ten years authorities in oil-rich Azerbaijan have shut down 3 privately-owned television channels – BMTV, Sara TV and ABA TV.
Freedom of speech is guaranteed under the Azeri constitution, but intimidation, abduction, politically motivated arrests and violence against journalists, eviction of media outlets from their premises and closure of television channels critical of the government regularly occur.
One of the most awful episodes happened on March 2, 2005, when an unknown attacker shot and killed Elmar Husseinov, founder and editor of the independent weekly magazine Monitor, which regularly published articles critical of the government, including articles exposing corruption among high-level government officials.
Media monitoring carried out by independent and international monitors in most of the previous pre-election campaigns showed that the content of all the national television stations' news broadcasts were biased and overwhelmingly pro-governmental.
Vugar Gojayev
Analyst, International Crisis Group