The European Court of Human Rights has notified in writing the Chamber judgment on "Asadov and Others v. Azerbaijan (application no 138/03)."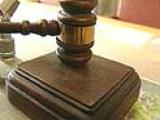 The applicants, Etimad Asadov, Firudin Mamedov, Asaf Aliyev, Bahruz Jamalov, and Oqtay Mehdiyev, are Azerbaijani nationals who were born in 1963, 1970, 1965, 1962 and 1968 respectively and live in Baku (Azerbaijan).
In December 2001 the applicants founded a non-profit making organisation to help the victims of the war in Karabakh and protect their interests. On the same day, the applicants applied to register the association with the Ministry of Justice. The association was finally registered in April 2006.
The applicants complained about the failure by the Ministry of Justice to register their public association in a timely manner. They relied on Article 11 (freedom of assembly and association) of the European Convention on Human Rights.
Taking into account a letter received by Mr Asadov informing the Court of the applicants' wish to withdraw their application, the European Court of Human Rights decided unanimously to strike out the case. (The judgment is available only in English.)
/www.noticias.info/