Belarus is ready to provide the infrastructure needed to pump Caspian oil via pipelines to the Baltic states and Poland, President Alexander Lukashenko said Tuesday before the launch of talks with officials from oil-rich Azerbaijan.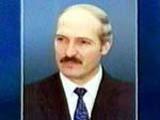 "We are ready to provide pipeline transport infrastructure for the transit of Caspian oil to the Baltics and Poland, if Azerbaijan considers it necessary and beneficial," Lukashenko said.
The Belarusian leader said his country can implement joint projects in the sphere of oil and gas deposit development. "I received support on these issues from my Azerbaijani counterpart," he said.
Belarus aims to diversify its oil supplies to become less dependent on Russia, its main supplier. Russia cut off supplies to the Baltic States' only refinery in July after an accident on a pipeline that runs through Belarus.
Since the pipeline accident, Russia has not resumed oil flows to Mazeikiu Nafta, which has been widely viewed as a response to the Lithuanian government's decision to sell the Baltic refinery complex to a Polish firm, rejecting rival bids from Russian crude producers.
Last Thursday a fire broke out in the refinery, causing millions of dollars worth of damage, putting in further doubt the purchase of Mazeikiu Nafta by Poland's PKN Orlen.
Lukashenko and President Ilham Aliyev discussed several large joint projects in industry and energy. "We have significant prospects for bilateral cooperation in the oil and gas sphere. The presence in Azerbaijan of large oil and gas fields, and the powerful petrochemical complex in Belarus, is a basis on which our energy relations can develop for our mutual benefit," the Belarusian leader said.
Lukashenko said the growth of the two countries' economies had boosted bilateral trade.
"In recent years, trade turnover between our countries has significantly grown. In 2005, it reached almost $30 million and increased, in comparison with 2004, by more than 85%," he said.
The two presidents pledged to increase current trade levels by several times. RIA Novosti