"We brought up all issues concerning Karabakh in PACE Subcommittee meetings. Subcommittee discussed the arsons committed by Armenians in the occupied Azerbaijan territories and the fate of missing persons," said Samad Seyidov, the head of Azerbaijani Parliamentary delegation in PACE.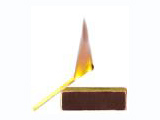 He told APA European bureau that the truth about Nagorno Karabakh was reflected in the resolution adopted by the Subcommittee two years ago.
"The resolution reflects the real name of real invader and the crimes they committed. That's why the implementation of the resolution is very important for us. We do not solve Nagorno Karabakh conflict in the CE format. OSCE Minsk group carry out this mission and co-chairs make proposals. But we try to raise awareness answering the demands of Azerbaijan here," he said.
He also said an agreement was reached on Azerbaijani and Armenian delegation meeting with Rassel Johnston, the head of the Subcommittee in PACE January session.
"The main task is to keep Nagorno Karabakh problem in the limelight. We will try to direct CE's attention to the problem. The subcommittee should organize hearings on Nagorno Garabagh and bring the problem to their notice," Seyidov said.
Samad Seyidov also touched upon Rassel Johnston's visit to the region. "We decided that the committee is not ready for Johnston's visit yet. He is expected to visit after PACE January session."