France's Defense Ministry said on Saturday a secret service report saying al Qaeda leader Osama bin Laden had died could not be confirmed but said it would launch an inquiry into the leak of secret documents.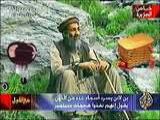 The Defense Ministry issued the statement after a French regional newspaper, L'Est Republicain, published a report quoting a French secret service report as saying Saudi Arabia is convinced al Qaeda leader Osama bin Laden died of typhoid in Pakistan last month.
"The information published this morning in the L'Est Republicain newspaper relating to the supposed death of Osama bin Laden cannot be confirmed," the Defense Ministry said.
"The Defense Minister (Michele Alliot-Marie) has asked that an inquiry be carried out to determine the origin of the leak that can be punished by criminal charges."
The newspaper printed what it said was a copy of the report dated September 21 and said it was shown to President Jacques Chirac, Prime Minister Dominique de Villepin and France's interior and defense ministers on the same day.
"According to a usually reliable source, the Saudi services are now convinced that Osama bin Laden is dead," the document said.
"The information gathered by the Saudis indicates that the head of al Qaeda was a victim while he was in Pakistan on August 23, 2006, of a very serious case of typhoid which led to a partial paralysis of his internal organs."
The report, which was stamped with a "confidential defense" label and the initials of the French secret service, said Saudi Arabia first heard the information on September 4 and that it was waiting for more details before making an official announcement.
A senior official in Pakistan said no foreign government had shared information with Pakistan that would back up the report of bin Laden's death.
Saudi-born bin Laden was based in Afghanistan until the Taliban government there was overthrown by U.S.-backed forces in 2001. Since then, U.S. and Pakistani officials have regularly said they believe he is hiding somewhere on the rugged border between Afghanistan and Pakistan.
The last videotaped message released by bin Laden was in late 2004, but there have been several low quality audio tapes released this year.
/Reuters/