Defense Minister, Gen.Col Safar Abiyev today received the delegation led by General William Ward, Deputy Commander of the U.S. European Command.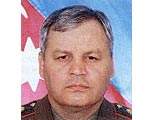 According to APA, Minister Abiyev talked about the military-political situation in Azerbaijan and the conflict with Armenia.
"Armenia ignores the OSCE Minsk Group's mediation for the settlement of the Nagorno Karabakh conflict and the UN four Resolutions on unconditional withdrawal of Armenian Armed Forces from Azerbaijani territories. Armenia is keeping great deal of unregistered weapons and munitions in occupied Azerbaijani lands. This is aggressive Armenian obvious violation of the contract on Ordinary Armed Forces in Europe," Mr.Abiyev underlined.
Mr.Ward said during his visit, he familiarized with some units of Azerbaijani Armed Forces adding that the process of approximation to NATO standards continues successfully.
He said they are ready to assist Azerbaijani Armed Forces in this field.