Col. Gen. Safar Abiyev, Defense Minister of Azerbaijan welcomed Rear Admiral Deniz Kutluk, Assistant Director of the Co-Operation & Regional Security Division at the NATO International Military Staff, according to the Ministry's press service.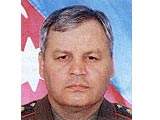 Rear Admiral Kutluk said NATO is satisfied with its cooperation with Azerbaijan, and believes in further improvement of this policy. In his words, Azeri officers are doing fruitful job in NATO staffs, and perform their tasks worthily.
The Defense Minister informed his guest on the current military and political situation in South Caucasus, and exchanged views on the ways of settlement of the Armenia-Azerbaijan conflict over Nagorno-Karabakh. He also answered questions from Rear Admiral Kutluk.
/AzerTAg/