The President of Azerbaijan, Ilham Aliyev, received delegation headed by the Vice Chairman of the Parliamentary Assembly of the Council of Europe (PACE) on human rights, member of PACE monitoring group, Edward Linthner March 22.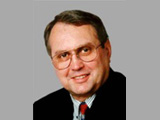 The Head of state has positively recalled his previous meetings with Linthner in Baku and Strasbourg. President Aliyev has emphasized that cooperation between Azerbaijan and the Council of Europe was at the highest level now and would be developing further.
Linthner in his turn appreciated the President's position on the development of bilateral relations. The guest expressed his confidence in bright future of existing relations between Azerbaijan and PACE, Trend reports.