A round-table discussion "Caucasus, Middle East and Central Asia – aims of a limited nuclear war ideology" initiated by the Azerbaijani Way political movement has been held in Baku International Press Center.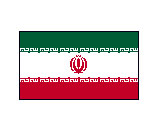 In the beginning of the discussion, member of the movement Magerram Zulfugarly said that contradictions between West and East have sharpened recently: "The West, which is only one fifth of democracy, presents odd statements. Recently, the president of France has proposed for discussion an idea of a "limited nuclear war", which caused discontent. Most probably, by expressing his opinion, the French leader refers not to major powers obtaining nuclear weapons, but to Muslim countries of Middle East and Central Asia, including the Caucasian region. France is known in the world as a country that supports Armenia. Taking into consideration, it should be not ruled out that this can strike Azerbaijan." Zulfugarly also spoke on the US treats to attack Iran right up to giving the exact time for it – March of this year. He believes that in this case Azerbaijan will suffer most: "Over 30 million Azerbaijanis live in Iran. On the other hand, another center of conflict in the current situation, when the Karabakh problem has not been settled yet, poses danger anyway."
According to expert Adalet Aliyev, "there is a secret government that rules the world." The expert, noting that the center of this force is the US, believes that at present time over 60% of all surface and underground resources are controlled by the US: "This government intends to control all the countries having oil resources." Military expert Ildrym Mamedov said that an attack on Iran could not be allowed, as strikes from both sides would affect Azerbaijanis. Mamedov, talking about nuclear bombings of Japan by the USA in 1945 said that the Japanese still suffer from the consequences: "Then the US tried to describe the steps dictated by …humanism. The US still thinks that if it did not use the nuclear weapon, the war would have lasted long and the death toll would have been higher. Of course, the arguments are far from reality. After those bombings the US has increased production of mass-destruction weapons."
According to Deputy Head of the Popular Front Party Nuraddin Mamedli, in 1979, during overthrowing of the Sheikh regime in Iran, the US was controlling the economic sources of the country: "Annually, at the expense of the sources the US has received $70 billion. Today the US is trying to gain monopoly over the country." He also noted, the war that the US can wage against Iran could be dangerous for Azerbaijan in several ways: "Firstly, it cannot be ruled out that the war can cause vast environmental problems. Secondly, 30 million of our compatriots live in the country. And, thirdly, Azerbaijan cooperates with Iran in economic sphere. So, the war poses great danger for us."
/Regnum/