Minister for Foreign Affairs Elmar Mammedyarov will visit the USA at the invitation of the USA State Secretary Condoleezza Rice next week.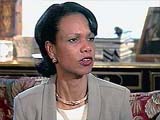 According to the information given to APA by head of Press and Information Office of the Foreign Ministry Tahir Tagizade, Elmar Mammedyarov will stay in the USA for 4 days. He is expected to conduct high level of meetings in White House, Pentagon and other official circles. The minister will also visit scientific-research institutes, on-governmental organizations.
Issues concerning mutual relations between Azerbaijan and the USA, regulation of the Nagorno Karabakh problem, relationships with the international organizaions, cooperation in the field of democracy and etc. will be debated in the meetings.