A press-conference was held by the Struggle against Corruption Fund in the International Press Center today for giving information about the "Project of changes and additions to the bill of the Azerbaijan Republic "About struggle against corruption".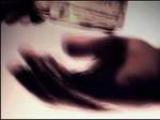 The chairman of the fund Namig Akhundov made a speech in the measure and said that forming a perfect legislation base for realizing the struggle against corruption in only juridical plane is very important question: "It was known during holding analysis by our fund that shortcoming related to application of the juridical norms recommended persistently by the important anticorruption norms, especially international juridical base were allowed, and serious emptiness occurred in the law in the result.
The changes and additions project presented today serves filling this emptiness and create efficient condition for struggling against corruption".
12 of 68 articles of the bill "About struggle against corruption" were not changed, 18 articles were changed and 103 new articles were added during preparing the project.