The first decade of the 21st century is nearing end.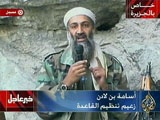 We offer readers to have a look at past. The last 10 years have been very dramatic.
10 years ago, Bill Clinton left his post, very little was heard of Osama bin Laden, on Afghanistan and Saddam Hussein still ruled Iraq. Much has changed since then ...
Click to enlarge:
Photos by

: Boston Pictures