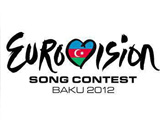 Alpine BAU Deutschland AG has launched building in Baku the biggest ever sports and concert complex in Azerbaijan.
Reportedly, the venue will accommodate over 23,000 people.
This complex is regarded as one of the possible places to host the Eurovision Song Contest 2012 in Azerbaijan.
"The complex will be the biggest concert arena in Azerbaijan and will become one of the biggest venues which hosted the Eurovision Contest in previous years," the company representative said.
The company has commenced constructing three different parts of the complex - the roof, the stadium and facade.
This is unique project, enabling the company to build independently these three parts and building arena in a short period of time.
Under the contract, ALPINE Bau Deutschland AG should finish the construction of the complex by March 31.
Another component of the project is the construction of a modern media center near the complex. The center for 1,500 people will be provided with the state-of-the-art equipment.
According to the company the complex will meet all international standards, while efficiently placed entrances and exits will ensure unimpeded movement of visitors.
Furthermore, in any emergency cases, all visitors can be evacuated from the stadium in eight minutes. The stadium will also have VIP-lounges.
/
Trend
/