Susan Boyle is said to be unable to sleep in her home after discovering an interloper last month.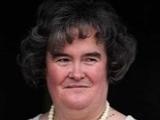 It was reported that the Britain's Got Talent star returned to her property in West Lothian, Scotland to find an intruder already inside.
Boyle's brother Gerry has now told The People: "Getting back to her little council home used to be her release but now it's more like a prison cell.
"After she was confronted by an intruder last month she can't sleep even though she has security posted outside her home 24/7."
He added: "Susan's become a curtain twitcher - she spends hours in the night staring out from behind her curtains.
"When she can't sleep she rings me or plays things over and over in her head until they almost crush her. I try and lift her out of this negative mind-set but it is so hard."
/Digital Spy/