Harrison Ford has revealed that Antiques Roadshow is among his favourite TV shows, according to reports.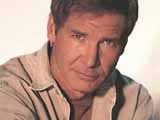 The Indiana Jones actor singled out the Sunday evening BBC One series after being asked what television programmes he likes to watch.
"It's news or history for us - or Antiques Roadshow," the star said.
After the interviewer thought that Ford was joking, he insisted that he was "deadly serious".
The long-running show is now hosted by Fiona Bruce.
/Digital Spy/