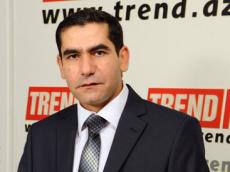 By Dalga Khatinoglu, Trend

Iran with 1,190 trillion cubic feet of gas, as well as 157 billion barrels of oil reserves ranks second and forth as primary energy holder in the world, but due to huge consumption rates, it is suffering from energy shortage.
Iran's upstream and downstream energy projects have faced long delays, cancellations or slow development due to the withdrawal of giant international companies as well as the lack of technology, financial might and mismanagement during last several years, while the primary energies consumption have grown at a fast pace.
For instance Iran hasn't able to full commission any new oil and gas projects since 2007 and 2009 respectively.
The Middle East country faced gas shortages last winter seriously.
In addition to cutting the gas supply to power plants, which led to burning $30 billion of liquid fuels, the Iranian government had to decrease gas delivery to petrochemical plants from 1,236 million to 530 million cubic feet. This caused a drop in the petrochemical production by 7.5 million tons during the last fiscal year.
On the other hand, Iran cut gas supply to CNG production plants from 671 million cubic feet of gas to zero during the winter, which caused gasoline consumption to soar to about 70 million liters per day in average during last fiscal year.
Iran also had to cut gas re-injection to oilfields, supplying gas to several industrial sectors like cement plants, etc. during the last winter.
The country also imported 17,000 barrels of liquid fuels per day, mostly gasoline during 2013, as the U.S. Energy Information Administration reported on July 21.
Iran's energy consumption
While Iran's annual energy consumption level surpassed 1,600 million barrels of oil equivalent (OE) until March and the perspective of new upstream projects remains dim due to the sanctions imposed by the Western countries, Iran is going to commission several energy efficiency plans to impede the runaway growth in energy usage.
According to the statistics released by Iran Energy Efficiency Organization (IEEO), the country's annual energy consumption growth pace was 3.9 percent from 2005 to 2012 (1).
Iran's energy consumption level in 2013 was 1,600 million barrels of OE, of which 400 million barrels of OE was wasted before being consumed, the head of Iran Energy Efficiency Organization Hossein Sajjadi said in May.
With a population of roughly 78 million, Iran consumes energy twice more than its Western neighbor Turkey, with approximately the same population (2).
IEEO's latest annual report says that Iran's energy output in 2012 was 2,219 million barrels of OE.
Crude oil, gas condensate, NGLs and other liquid hydrocarbons have a 54.5 percent, while natural gas has a 44.4 percent, water, wind, solar and nuclear energies together have a 0.5 percent and others resources have a 0.2 percent share in total energy output.
Therefore, Iran relies 98.9 percent of its energy on fossil fuels.
On the other hand, the natural gas shares 53.45 percent of the country's final energy consumption, while the oil products and electricity have 35.75 and 9.93 percent shares in Iran's energy consumption basket. In the power sector, 83.7 percent of total electricity output is generated in thermal power plants, fueled by gas-oil, fuel oil and natural gas.
The energy consumption rate in all spheres is more than the global averages. Iran's energy consumption per capita in agriculture, housing, industry and transport sectors are 3.3, 1.9, 1.5 and 1.5 times more than global averages, IEEO says.
Iranian new government's efforts
Iran's new government, headed by Hassan Rouhani has announced it is attempting to optimize energy usage in several spheres.
Iraj Hamedizad, the director of Iran Fuel Conservation Organization announced on July 23 that Iran plans to save 460 million cubic feet per day of natural gas by optimizing 600,000 engine rooms across the country (3) as part of a huge energy efficiency scheme which is expected to cost $100 billion (4).
Fuelling Iran's power plants by natural gas increases by 40 percent from March 21 to July 22, compared to the same period of preceding year as National Iran Gas Company reported on July 29.
It is vital for Iran to optimize energy consumption in all spheres, for instance, energy consumption index in the housing sector in Iran is 400 kwh per square meter. This is, for example, 8 times more than the figures in France.
Iran's total electricity generation capacity currently stands at 70,000 megawatt (equals 263 billion KWh), while when the electricity consumption level reached 47,300 megawatts in July, the Iranian government warned that this is the ceiling level and in case this figure increases again, some cities will face power outages.
There is a huge power loss during the transmission and distribution process, which reaches around 40 billion Kwh, or more than 14 percent of total actual power generation capacity (6), Iran's power plants mostly suffer from exhaustion, technical problems and significant reduction of water storages due to a several-year long drought led to electricity shortage this summer. For instance, the head of Tehran's regional water company told Fars News Agency on July 8 that power output of the hydroelectricity output of Tehran's dams decreased by 40 percent.
On the other hand, the efficiency of the country's thermal power plants which shares 83.7 percent of total power generation is only 37 percent on average. The thermal efficiency of gas power plants is 30.6 percent, steam power plants is 36.8 percent and combined cycle power plants is about 44.5 percent (5).
The country used 1,271 billion cubic feet of gas, as well as 28 billion liters of diesel and fuel oil for power generation during last fiscal year, ended on March 2014.
In total, Iran's energy consumption increased by 141.1 million barrels of OE during last year, while the energy usage level in industry sector with 304 million barrels of OE remained unchanged comparing the previous year.
Iran's final energy consumption and GDP (at Constant price 1997) based on the National Iranian Oil Refining and Distribution Company's (NIORDC) statistics:
With regarding this fact that Iran's economy has been contracted by bout 9 percent since 2012 due to sanctions and mismanagement, alongside the current 1,200-million barrel of OE final energy consumption level, the gap between Iran's GDP and energy consumption has been more deepened in 2014 compared to 2011.
According to official statistics until 2012, for every one million dollar gross revenue gain, about 600 to 800 tons of oil equivalent energy is consumed in the country.
Beside optimizing the energy consumer engines, power plants and cutting the wasted electricity level in transmission and distribution process, Iran also can boost gas supply to reduce liquid fuels usage in these sectors.
For instance Iran aimed to boost gas supply to power plants to 1,483 billion cubic feet this year to reduce gas-oil and fuel oil burning in this sector (7).
The statistics of Iran's Energy Ministry and National Iranian Gas Company show that during the summer when the housing sector consumes less gas, the power plants are fueled by about 6,356 million cubic feet of gas per day. During the cold season, this figure drops to about 1,412 to 2472 million cubic feet.
The Middle East country also can change gas with liquid fuels in the transport sector. Iran produces 870 million cubic feet of CNG per day to fuel cars. Iran can double this figure to economize about 20 million liters more gasoline per day.
Iran's energy consumption during last three decades derived from the National Iranian Oil Refining and Distribution Company's (NIORDC) annual reports:
Below is Iran's fossil energy carriers consumption per day according to the data derived from NIORDC's annual reports. (Iran's fiscal year begins on March 20)
Fiscal year

Total daily energy consumption

Kbbl of OE

Daily gas consumption

Kbbl of OE

Daily liquid fuels

Kbbl of OE*

1979-80

565

63

479

1989/90

1062

248

779

1999-2000

2084

1025

995

2004-2005

2931

1689

1174

2009-2010

3918

2504

1332

2010-2011

4027

2673

1274

2011-2012

4070

2707

1290

2012-2013

4120

2688

1362
** including gasoline, oil-gas, kerosene and fuel oil
The other problem is Iran's flaring gas. Iran burns about 388 bcf of associated gas in flares annually. Iran says it has an $11 billion worth plan to stop gas flaring.
The Islamic Republic also has a huge amount of gas consumption in the housing sector. During last winter, about 80 percent of the country's total gas output went to housing sector. According to IEEO, gas consumption per capita in Iran is 6 times more than global averages.
Conclusion
Besides wasting a 400-million barrels of OE energy before reaching any consumer, Iran should pay more attention to the optimization of energy consumption, especially in the housing sector.
Iran's housing sector with 432 million barrels of OE, shares roughly 30 percent of the total final energy consumption. This figure is worth $140 billion.
Beside the housing sector, the liquid fuels usage by people remains high as a result of low prices.
The Iranian government has increased the energy carriers prices twice since 2010 based on implementation of a Subsidy Reform plan, but cheap energy still motivates people to consume more energy.
| | | |
| --- | --- | --- |
| Energy carrier | USD current exchange rate: 31,700 rials | Consumption Per day |
| A cubic meter of gas for housing sector | 3.2 cent | 390 mcm (13,773 mcf) |
| A liter of gasoline | 32 cent | 67 million liter |
| A liter of LPG | 7 cent | 5,500 tons |
| A liter of diesel | 15 cent | 100 to 105 million liters |
| A liter of Kerosene | 5 cent | 8 million liters |
| A cubic meters of NCG | 18 cent | 18 mcm |
Beyond liquid fuels, Iran's domestic consumption of electricity was around 200 terawatt hours in the previous year. The price of one kilowatt hours of electricity is around 1.5 cents in Iran. It is while the price of one kilowatt hours of electricity in, for instance the United States was over 12 cents in April.
Realizing the energy price in Iran can harness the runaway consumption level significantly.
Iranian Oil Minister Bijan Namdar Zanganeh said on June 24 that currently over $90 billon worth of liquid fuels are being consumed in Iran, while the government pays $80 billion of the mentioned figure as subsides.
The mentioned huge energy costs for a country with a $366.2 billion worth GDP (at market prices) is very high.
Dalga Khatinoglu is specialist on Iran's energy sector and Iran News Service head in Trend Agency