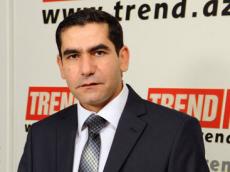 By Dalga Khatinoglu, Trend

There may be little ones in Iran, the "Russian plane" doesn't evoke the crash and death in their minds.
Based on the Civil Aviation Organization (CAO) of Iran, some 71 passenger planes have crashed in the country since 1979, leading to 1817 deaths, a half of them were killed as a result of Russian aircraft accidents.
Today, on August 10, an Antonov model aircraft crashed in Tehran, leaving 48 dead.
A Ukrainian Antonov aircraft is assembled in Iran, called IrAn-140 under the license issued by Iran Aircraft Manufacturing Industrial Company (HESA). This aircraft is designed by the Ukrainian Antonov ASTC bureau as the successor for the Soviet An-24.
The CAO statistics does not include crashes of jet fighters and deaths of non-passengers. Also, it does not include the death of 17 persons as a result of an Antonov crash in Kerman in November 1993.
Generally, 833 Iranians have been killed as a result of crashes of Russian planes, such as Ilyushin (298 persons), Tupolev (495 persons), Antonov (59 persons), and Yakovlev (30 persons) from 1979 to 2011.
Taking into account 48 persons who died on August 10, the number of Iranians who have been killed as a result of crashes of Russian planes reached 881, which is about half of total fatalities over the past 35 years.
After the victory of the Islamic revolution in Iran in 1979 due to Iran Hostage Crisis (taking hostage of 66 American diplomats by Iran in 1979), Tehran faced U.S. sanctions, including a ban on selling of plane parts. The Iranian aviation fleet is comprised of planes with average life of 40 years. That's why, every plane is economically justified to operate about 20 years.
Iranian deputy transport minister Ali-Mohammad Nourian said in December 2013 that 80 percent of the domestic airports make just two flights a week. The oldest planes belong to the Iranian fleet, he said.
The secretary of the association of Iranian air travel agencies, Hamid-Reza Ghavabesh, told the Jahan-e San'at newspaper last month that 108 Iranian planes have been grounded and are waiting for nuclear talks to be ended and the sanctions to be lifted.
The Iranian civil aviation fleet has 251 planes.
Now, Boeing, the world's biggest airplane maker, and engine maker General Electric have received licenses from the U.S. Treasury Department to export certain spare parts for commercial aircraft to Iran under a temporary sanctions relief deal that began in January.
Dalga Khatinoglu is specialist on Iran's energy sector and Iran News Service head in Trend Agency