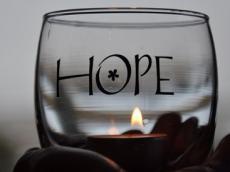 By AzerNews
As Armenian Prime Minister Ovik Abramyan is expressing great hopes for significant economic progress in the country, the society is doubtful about any positive changes.
Abramyan said recently that the economic progress needs time, financial recourses and economic stability.
Abramyan's first 100 days in office has been disappointing for many Armenians because they consider the days as regressing for the country. The only achievement during these days was the preparation of an ambitious governmental program for 2014-2017 years, which sounds quite unrealistic for Armenia.
Since his appointment to the high post, Abramyan's has been grappling with serious financial problems, due to he delayed implementation of some social programs.
Referring to official statistics, local media say the economy is ill.
"Abramyan's government pledged to ensure a four percent growth for 2014. Moreover, in the first quarter of this year-former Prime Minister Tigran Sargsyan's tenure- the economic growth was 3.3 percent, according to official data, whereas in Abramyan's days, it increased by a mere 0.1 percent in three months," media report said.
Abramyan has called on the nation to be patient. "We will go forward step by step and gain more achievements. I have great hopes as we are working transparently," he said.
Economist Vaagn Khacatryan is suspicious about the government's achievements.
"Abramyan's government is doomed to failure," he told local media. "It is evident to all that no change has occurred and the system of administration should be changed."
He said that in a country where there is no competition, corruption flourishes and there would be no rights and freedom because nothing would change.
Now, Abramyan is desperately trying to give false hopes to his people. Observers are not optimistic about his abilities to find a way out of the current crisis.