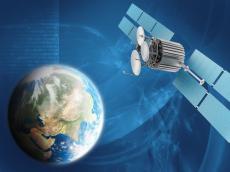 By Azernews
By Rashid Shirinov
Azerbaijan, as a country enjoying a favourable location, has utterly rich flora and fauna. The country includes a great number of animals in its territory, many of which are rare requiring special  attention. With this regard, a new method of protecting such animals was introduced recently.
"The territory of Azerbaijan can be studied from space to find the missing rare animals listed in the Red Book," Director of the Zoology Institute of Azerbaijan National Academy of Sciences, Elman Yusifov, told Trend.
He noted that the animals that cannot be witnessed in fact, and it is necessary to use satellites in order to find out their habitat.
"For a long time, we were looking for the leopard, and finally found it. We cannot find the pallas's cat for 50 years," Yusifov said. The habitat of pallas's cat is mainly in Nakhchivan, but there is no information neither about its tracks nor photos.
"We also cannot find the hyena, but it is possible through receiving photos from cosmos," the director stated.
He also said that the Zoology Institute is going to start research of a completely new direction: "This research will enable to study the reasons of death of animals that are on the verge of extinction.
"It is important to observe the relations of those listed in the Red Book with other animals. If they end up with no food, they die and it will be quite difficult to save them in the future. "If we study their relations with other animals, we will be able to study more exactly the reasons of their extinction," Yusifov said.
The new edition of the Red Book, prepared with funds of the Ministry of Ecology and Natural Resources of Azerbaijan, has been released this year.
The first category of the Red Book includes the species which population and habitat declined significantly or reached a critical level under the influence of negative factors.
The Book includes about 223 representatives of the Azerbaijani rich fauna, including one species of round worms, crustaceans and molluscs, 74 species of insects, 6 amphibians, 14 species of reptiles, 9 fish, 72 species of birds and 42 mammals. Overall, Azerbaijani fauna includes 10,000-12,000 species.
Following the nature-protection policy, the government has created a number of natural preserves for the past years and brought into effect the hunting rules for protection of the rare animals of Azerbaijan.