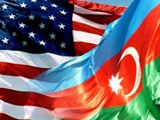 The Azerbaijani Diaspora in the US joined all Americans in remembrance of the victims of 9/11 and of all other attacks against the humanity, and reaffirmed its strong resolve to stand against terrorism in all forms.
"Ten years ago, on this day, the United States and the world experienced a horrific act of terrorism against our way of life" says the joint statement by the Azerbaijani American organizations on the occasion of the 10th anniversary of September 11th attacks.
The coordinated suicide attacks on the World Trade Center towers in New York and the Pentagon building in Washington, D.C. resulted in a total of 2,977 innocent deaths. Thousands of Americans and other nationals lost their loved ones during 9/11, a memory that will never be erased from our minds.
In response to the 9/11 attacks, Azerbaijan was among the first nations to open its airspace and to provide all resources within its means for the global fight against terror, the Diaspora reminds,
"Such response has reaffirmed the strong commitment of Azerbaijani people to fight against any forms of terrorism anywhere in the world. In subsequent years, hundreds of Azerbaijanis joined in support of the US forces in Afghanistan and Iraq, and an Azerbaijani-American U.S. Marine, Lance Corporal Mourad Ragimov of San Diego, California, lost his life during the U.S. military operations in Iraq", reads the Diaspora's statement.
"The Azerbaijani response to 9/11, perishing of thousands of innocent people at hands of terrorists, was not incidental. In the course of an aggression launched by neighboring Armenia, Azerbaijan itself has experienced several terrorist attacks, including the 1984 bus explosion in capital Baku, killing a mother of two and injuring several others; the February 1992 attack on the town of Khojaly, killing 613 civilians, including hundreds of women and children; the March 1994 subway bomb attack in Baku, killing 14 and injuring 42; and others", the statement says.
/
APA
/