Azerbaijan's embassy accredited both to the United kingdom and Iceland organized a Day of Azerbaijani Culture in Reykjavik on June 16, according to the Embassy of Azerbaijan in London.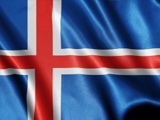 The event brought together representatives of diplomatic corps accredited to the country, embassy staff, representatives of the European Azerbaijan Society and Azeri Friendship Society in Borg hotel in the Icelandic capital. Representatives of diplomatic corps, members of Reykyavik public and Azerbaijani diaspora stressed the event is very significant in term of promoting Azerbaijan's culture in Iceland.
The event featured a short film by Icelandic journalist Gudrun Helga, who visited Azerbaijan in 2007, on the situation of Azerbaijani IDPs and performance of Azerbaijani violinist Sabina Rakcheyeva. The event participants were presented with books and magazines about Azerbaijan.
/Today.Az/