On Monday, International Amateur Boxing Association (AIBA) and Azerbaijan Boxing federation (ABF) signed an agreement.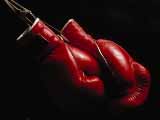 AIBA president Ching-Kuo Wu and ABF president Kemaleddin Heydarov signed an agreement to hold world championship in Baku this year. Nearly 600 sportsmen are expected to participate in the tournament to be held from September 26 to October 8, 2011.
The world championship will also be qualifying tournament for the Olympic Games 2012 in London. 92 sportsmen will be qualified for the Olympics in this tournament – 10 in each of eight categories, 6 in 91-kg category and 6 in the category of above 91 kg.
/APA/