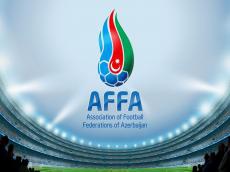 The Association of Football Federations of Azerbaijan (AFFA) requires the Football Federation of Armenia to take measures of provocative acts against Azerbaijan during matches, Azernews reports, citing AFFA.
AFFA stated that it strongly condemns displaying the "flag" of the so-called separatist regime in Garabagh with a UAV in the area of the stadium in the 35th minute of the Armenia-Croatia match, which took place on September 11, 2023, within the framework of the qualifying round of EURO-2024, and required from the Football Federation of Armenia to take measures to prevent such acts, including other acts that tarnish the sovereignty and territorial integrity of the Republic of Azerbaijan, and to deter its fans from these acts.
"We also inform you that this is not the first time that the said acts have been committed. We as AFFA express and will express our complaints to UEFA and other higher bodies against all kinds of actions aimed at using football as a political tool. We hope that the institution will make a fair decision by applying to UEFA regarding the mentioned issue. We note once again that sports games should not be used as a tool for political actions," AFFA said.