150 prisoners have been pardoned by the offer and effort of the Ombudsman's Apparatus till now.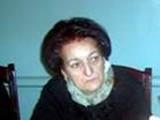 APA was informed about it by the Ombudsman Elmira Suleymanova.
E.Suleymanova saying that the Ombudsman's Apparatus will again conduct monitoring in detention enterprises informed that complaints made by prisoners increased: "Complaints of prisoners are mainly concerned with their wish to be pardoned. Complaints entered in connection with infringements of the law happened in detention enterprises are investigated by means of monitoring".
E.Suleymanova also informed that the Ombudsman's Apparatus has conducted more than 200 observations and monitoring in detention enterprises up today.