Producer of "Channel-1" television of Israel Eytan Oren started the shootings of film about Azerbaijan.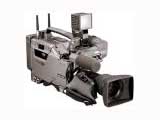 The producer arrive din Azerbaijan yesterday and he started the shootings in Guba. According to the information given to APA from the Israeli embassy in Baku, the shootings will be conducted in Baku, Jalilabad, Sheki and Ismailli.
The film is dedicated to the Jews living in Azerbaijan and tourism potential of Azerbaijan .The goal is to demonstrate the existence of tolerance in Azerbaijan and display the tourism potentials of the country to the international community. After the first night in Israel the film will be displayed in several countries of the world.