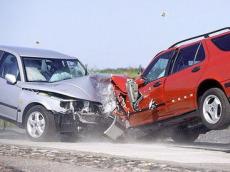 A fatal traffic accident took place in Jalilabad region of Azerbaijan.
APA's southern bureau reports that the accident was recorded on 141 km of Alat-Astara highway near the Broiler Poultry Factory at 22.00 on September 19.
Daewoo driven by Baku resident Vagif Nazir Bashirov, born in 1950, collided with Mercedes driven by resident of Astara region, 25-year-old Elyar Mammadov. The third car in the chain car accident was VAZ-2104 driven by resident of Masalli region Ramal Zakir Asgarov, born in 1984.
As a result passengers of Daewoo, residents of Masalli region Imran Mehdiyev, 43, and Mammad Mammadov, 53, died at the site.
Passenger of Mercedes, resident of Astara region Huseyn Farzullayev, 51, was brought to the Jalilabad Diagnostic-Treatment Center, but the doctors couldn't save his life. 4 people including the drivers were injured as a result.
After getting first aid at the Jalilabad Central Hospital the injured people were placed to the Masalli Interregional Urgent Medical Service Station by their relatives. They feel better now.
2-year-old Yaghmur Elyar Mammadova wasn't injured in the accident. The rescuers of the Ministry of Emergency Situations were able to pull her out of the car.
According to preliminary information, the accident was occurred because of driver's carelessness.
The Main State Traffic Police Office of the Ministry of Internal Affairs has launched a criminal case into the fact, the investigation is underway.
/
APA
/