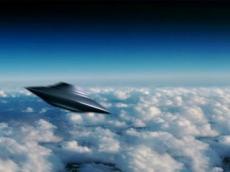 The Russian media reported that the Russian Strategic Missile Forces conducted successful test of the "Topol" intercontinental ballistic missile from the firing ground at "Kapustin Yar" in Astrakhan. The missile was tested at 22.39 by Baku time. The exercise saw the missile accurately hit its target on the firing range "Sary-Shagan" in Kazakhstan.
Residents of Astrakhan and Volgograd oblasts were first to watch the missile in the sky. Then residents of Azerbaijan, Israel, Afghanistan, Lebanon and the other countries witnessed this case. The witnesses supposed that the object was UFO or a meteorite.
The residents of several Azerbaijan's regions, including Baku claimed that they saw the flying object in the sky on June 7 at 22.50. The object was moving at high altitude and was seen for 3 minutes. The witnesses said that as if the blast occurred and the sky was covered with milkiness. The object's speed wasn't fast.


*****
07.06.12
23:50
We often get to read news and reports on various UFO and flying saucer seeings around the world. Well, UFOs in the form of lights were detected flying over Baku few minutes ago.
Residents of Baku, Sumgait, Ganja and Goranboy claim that they witnessed to the flight of strange glow in the sky. Some were able to take photos and spot the UFOs.
/Day.Az/