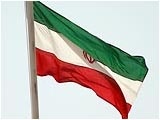 The Iranian Intelligence Ministry identified and dismantled a spy network affiliated to the US Central Intelligence Agency (CIA), reported Press TV.
The ministry said in a statement on Saturday that Iran dismantled the sophisticated network and arrested 30 people suspected of spying for the United States.
The statement said that the Islamic Republic also identified 42 CIA operatives in connection with the network.
According to the statement, the network was set up by a considerable number of outstanding CIA operatives in several countries of the world.
/
Trend
/