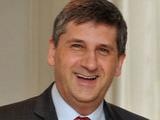 Despite the UN Security Council voted for a new draft resolution on Iran, there is still a possibility for solving the Iranian nuclear issue through negotiations, Austrian Federal Minister for European and International Affairs Michael Spindelegger said in the interview with Trend on the eve of his visit to Azerbaijan June 22.
"However, we are committed to a solution by way of negotiation. The door for constructive negotiations remains open," he said.
The UN Security Council adopted a resolution imposing new sanctions on Iran over its refusal to halt its uranium enrichment activity on June 9. About 12 members of the Security Council supported the document, Turkey and Brazil voted against, Lebanon abstained.
This is the 4th resolution adopted by the UN Security Council due to Tehran's reluctance to comply with international demands regarding its nuclear program. Austria has voted in favour of more stringent sanctions against Iran. The decision by the UN Security Council on 9 June is a wake-up call to the regime to undertake a long awaited turnaround as regards its nuclear programme, he said.
"Therefore, the Security Council has made it clear that these sanctions shall be lifted as soon as it becomes clear that Iran fully complies with its obligations towards the IAEO, the UN and the international community," he said.
/
Trend
/